Project SEARCH Mississippi is administered by the Mississippi Department of Rehabilitation Services and is a joint partnership between MDRS, a business, and a school district.
What is Project SEARCH?
The Project SEARCH Program is a unique, business-led, nine-month employment preparation program that takes place entirely at the workplace. Up to 12 students with disabilities experience total workplace immersion, classroom instruction, career exploration, and hands-on training through three different worksite rotations. The goal for each participant is competitive employment. To reach that goal, the program provides real-life work experience combined with training in employability and independent-living skills to help young people with significant disabilities make successful transitions to productive adult life.
To request services, click here.
Project SEARCH Mississippi Success
141 individuals with disabilities have graduated from Project SEARCH Mississippi since Project SEARCH UMMC launched in August 2018. 97 of those individuals have gained employment. The job search continues for graduates. 73 interns will be participating in Project SEARCH across the state and will graduate in May, 2023.
What does a Good Project SEARCH Candidate Look Like?
Must have a strong desire to work.
Meet all their high school credit requirements for graduation, certification or completion
Must be 18-21 years old and eligible for Special Education Services
Must be eligible for Vocational Rehabilitation
Basic and effective communication skills
Basic reading and writing skills
Able to manage their own self-care skills
Good attendance record
Able to pass drug test and background check
Ability to understand safety
Ability to take directions
Maintain appropriate behavior in the workplace
Current Sites/Participating Schools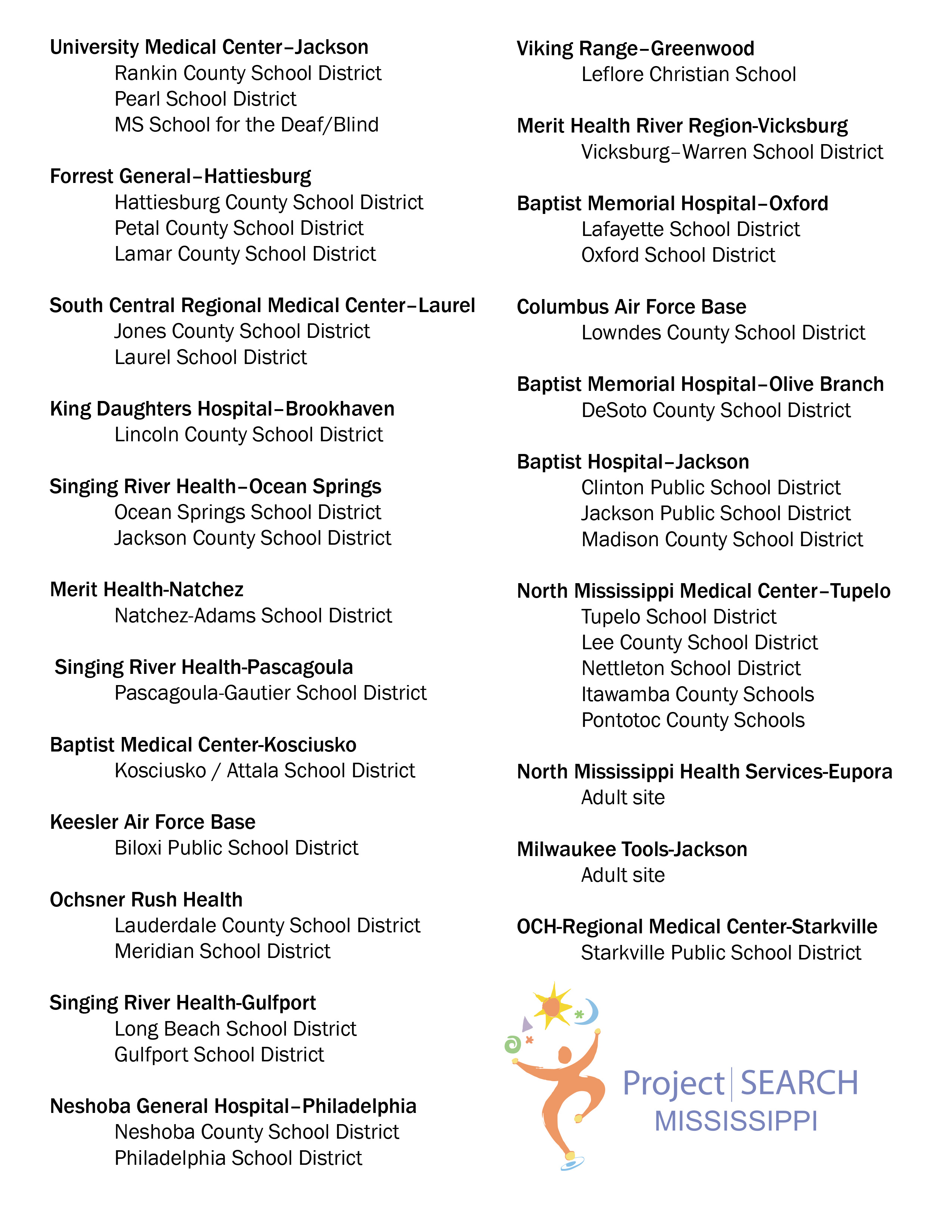 Click HERE to download list